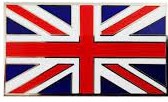 1971. A bunch of Rugby – a – holics decides to create a new rugby club in the suburban area of the Capital City of Burgundy. Chenove Rugby Club (CRC) is on its way. 50 years later, the club is still alive and kicking. It is well structured under the responsibility of President Jerome Simon.
The senior team challenges its counterparts for the local Burgundy Championship while the Rugby School has officially been labellized by the French Rugby Union in 2016 and in 2020/2021. The senior "B" team was awarded the title of Burgundy Champion in 2018.
The club uses modern infrastructures as follows: 4 locker rooms for players, 2 locker rooms for refs, a spacious meeting room with satellite TV and bar, a fully- fledged kitchen and an administrative office. 
A dynamic Touch Rugby team was created on September 2nd 2021 as well as a female team in 2023.
Foreign players may call for more information about the club.
Please dial 06 77 32 63 13 and ask for Manu.